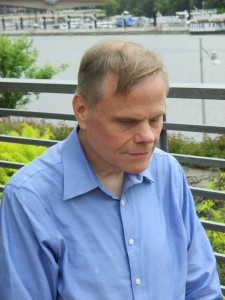 I'm a guy who likes people, all kinds of technology, and the possibilities created when the two are combined. Every day, I put my passion and interest in helping people to use as a business entrepreneur. As a problem-solver, I've been known to tame computers of all kinds, from the old reliable punch card IBM and Control data antiques of the 60's and 70's to the modern Macintosh and Microsoft technologies. Other interesting items have included esoteric cell phones and strange but still usable palm pilots. I love to work on voice over IP phone systems and make them sing.
I'm a blind person who views this as an opportunity to bring a smile to the world and help all of us remember that although we may be created differently, we are part of the same humanity! For me, blindness is a chance to experience the minor nuisance of problem solving with the added benefit of learning creativity every day. Each day is a blessing, and each friend is a gift.
My local church community is very important to me, and my family spends time with people there. My wife and I have adopted four children and watched them grow and experience life. I've been part of the same community for 35 years and am grateful for the love, laughter, and friendship there.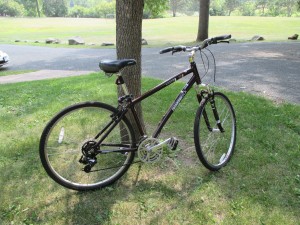 Other achievements have including being a Ham Radio operator with the call sign WA0UWW and working on one of the first computer terminals for the blind in the 1970s. I'm also an avid bike rider, SCUBA diver, swimmer, and reader of books. Drinking wine is enjoyable, although I prefer to leave it to the experts and for my best friends to tell me which wines are best to taste.
Thanks for stopping by my blog. I'm Kevin Fjelsted, and I'm glad to meet you. I'm excited about connecting with you and hope you'll say hello either here on my blog or on your favorite social networking site. These sites build community which matters to me, and you're part of it. 🙂 Now that you know who I am, please tell me about you. What do you enjoy, and what makes your heart glad? Please comment here, or say "Hi" on LinkedIn.
Kevin
Contact
Community is what makes the web, and this blog, special to me. I'm interested in hearing about you, what you've learned, and the goals you're working to reach. Please say hello and join me on any of these social sites.
Connect with me on LinkedIn

Write me a note